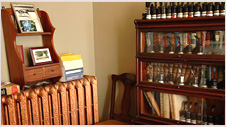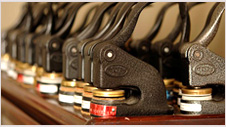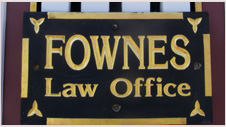 Preferred Area of Practice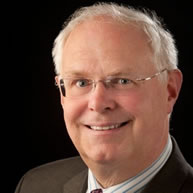 We have nearly 40 years experience in general practice much of which has included Wills and Probate, Real Estate and Litigation concerning these areas. Personal, Friendly and Competent professional service to you and your family is my practice focus. I am available quickly by appointment to serve you. Same day message return, the ability to call, text or fax is important to busy people these days. I promise to communicate quickly and effectively so you know where your matter stands.
My preferred areas of practice are Probate/Succession, Property Migrations (ask about discounts for multiple properties), Deeds for conveyancing; Easement Agreements, Well Sharing Agreements.

Trouble with your insurance company not wanting to honour the policy obligations to you? Nearly 40 years experience as the lawyer for the injured or person suffering a loss from fire counts!

A trusted advisor, I have maintained an office in small town Nova Scotia and in Halifax, so understand and appreciate the differences, and how important both are to Nova Scotia.

I have clients living in downtown Halifax for example, but have a cottage on a private right of way on a lake on the South Shore, so understand the different dynamics. Litigating many cases of right of way and boundary disputes during my career, I know how to advise you to avoid them or to settle differences with your neighbour which is always cheaper and less acrimonious.
Preferred Areas of Practice
Shareholder disputes and buyouts - I have considerable experience bringing these contentious matters to a resolution.

Settlement Conferences and Mediated Settlements - I have considerable experience bringing these contentious matters to a resolution.

Disability Claim denied by insurers such as Manulife, Great West Life or others? I have experience bringing these to a successful conclusion. Call me when you have been denied coverage before receiving it, or as is common, after you have been receiving it. Are they saying you can do another occupation, when you were a teacher and got injured, unable to continue? Don't trust their internal appeals process, talk to a lawyer right away.
House Calls - most lawyers consider a housecall, or a visit to your property an inconvenient distraction from their firm's requirement to fill the daily diary with billable hours. In this phase of my practice career, I am willing to take the time to come see the problem first hand, and to get away from the office. This is more economical and puts me in touch with my clients helping me better understand your situation, so I am willing to come to meet you to discuss the issue that is keeping you from living your best life. I am not a slave to the billable hour which costs clients more than an agreed retainer, or a combination.

My fees are reasonable and fair, though you will understand that like any business, overhead and profit are essential to excellent service.
Other areas of practice can be found here.