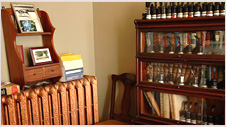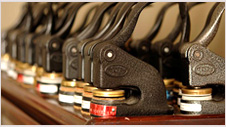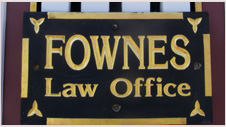 Wills
Clients often say that all they want is a 'simple will'. Simplicity is deceptive in some instances. In the case where one or more of the domestic cohabitants has been married before, a number of considerations arise which cannot be dealt with in a 'simple' Will. There are certain limitations on your ability to make a will, including your duty to your spouse and children as dependants. This possibly includes children who are grown and with whom you may no longer have a positive relationship. In Nova Scotia, there is both matrimonial property legislation as well as legislation that requires the person making a will to consider the just needs of his/her spouse and children.
Income taxation and the taxation of capital gains which are deemed to arise the moment before death can render a poorly planned 'simple' will into a dangerous document which causes grief for your beneficiaries which you never intended.
There have been a number of recent changes to the Probate Act in Nova Scotia. It would be prudent to have your Will reviewed periodically [we recommend every five years or when there has been a change in your family circumstances or those around you] to be sure that you are taking advantage of these changes and are not adversely affected.
Several of the changes to the law have to do with a handwritten will or writings and the ability of the court to pronounce whether a document in your own handwriting, whether it is signed or not, could be a valid will.
A handwritten will must be clearly expressed that it is to take effect on your death – it has to be wholly in your handwriting, and signed at the foot or end by you in your recognized signature.
Much judicial ink has been used in decisions that might surprise you about this new type of Will. We do not recommend you try to handwrite your will if you wish to be sure of your wishes being carried out. There are many chances for your wishes to be frustrated if it is not clear what you intended, or if you failed to provide for your family or to leave a residue clause so that your wishes as to certain property are not forgotten.
Allen was recently appointed by the Nova Scotia Branch of the Canadian Bar Association to be Vice Chair of the Wills and Estates Subsection. Call us for a Wills review appointment today. Do not delay!